Meeting Minutes from InspireSeattle Social on March 5, 2016
The Hidden Half of Nature
Set aside what you think you know about yourself and microbes. Good health—for people and plants—depends on Earth's smallest and least-loved creatures.
Our speakers, David Montgomery and Anne Bikle, uncover stunning similarities between the root of a plant and the human gut that could transform how we grow food and counter the onset of chronic diseases. The secret? Safeguarding and cultivating the beneficial microbial allies beneath our feet and in our bodies. Working with microbes could transform agriculture and medicine—through merging the mind of an ecologist with the care of a gardener and the skills of a doctor. The authors learned first-hand the power of microbes when they transformed their barren urban lot in Seattle into a flourishing garden. Then a surprise cancer diagnosis hit Bikle, launching them on a search for answers into the burgeoning new realm of the human microbiome. The result is their book The Hidden Half of Nature.
David Montgomery is also the author of Dirt: The Erosion of Civilizations that looked at how we are using up Earth's soil at a rate that could be disastrous to our current civilization (as it had been to previous civilizations), but could be remedied by the organic and no-till farming agricultural revolution. Come get your hands dirty with us as we take a closer look at the ground and ourselves.
Guest Speakers:
David Montgomery:
David Montgomery is a MacArthur Fellow and professor of geomorphology at the University of Washington. He is an internationally recognized geologist who studies landscape evolution and the effects of geological processes on ecological systems and human societies. Author of three award-winning popular-science books, he has been featured in documentary films, network and cable news, and on a wide variety of TV and radio programs, including NOVA, PBS NewsHour, Fox and Friends, and All Things Considered. When not writing or doing geology, he plays guitar in the band Big Dirt.
Anne Bikle:
Anne Bikle is a biologist with wide-ranging interests that have led her into watershed restoration, environmental planning, and public health. An invited speaker at universities and national conferences on connections between public health and the built and natural environments, she has also worked extensively with community groups and non-profit organizations on environmental stewardship and urban livability projects. This is her first book. She spends her free time out in the garden with her hands on plants and dirt.
Many thanks to David and Anne for taking time to speak to us and Bill Bradford for organizing and hosting this event.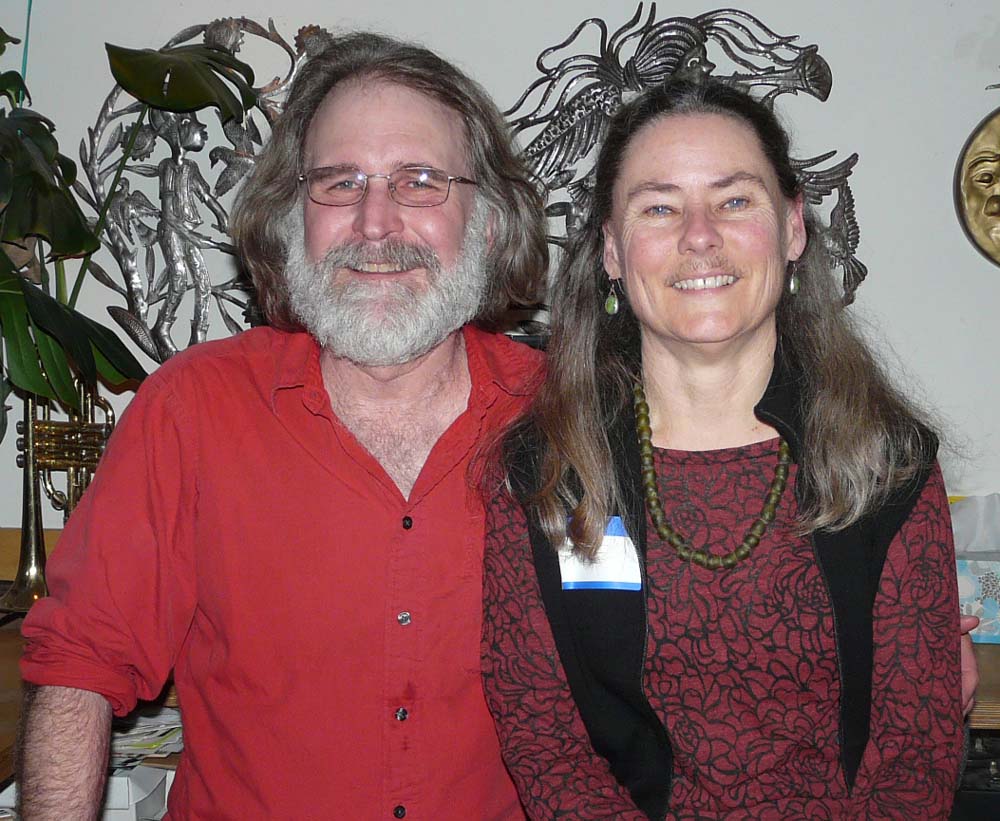 Speakers: David Montgomery and Anne Bikle